September 7 2022
4
07
/

09
/

September
/

2022
19:16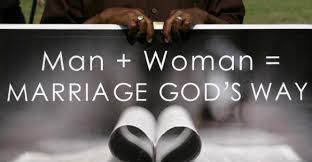 Align with His Design
Recently I heard a bitter word, from a woman concerning her ex-husband – a woman whose soul wounds haven't even began to be healed. Because, she perhaps hasn't been given that option? (She certainly won't allow ME to offer her that option, so far!)
OR. Perhaps, it might be because, so far, she has chosen to just keep the bad memories, and the resulting wounds, in a "protected place" - a vat of bitterness – so that she can pull them out and use them as an excuse to feel all the feels, and act out as she pleases. Who knows the real reason. But being around her is difficult, so I keep talks short, and avoid visits altogether!
Now please understand that I am not judging this poor woman. Her ex put her through hell and back. And she has every reason in the natural to hate him, and the ground he walks on! The only problems with that, that I can already see, is that – first of all God sort of requires US to forgive in order to GET forgiven! So hanging onto stuff like this can be somewhat problematic down the road. But ALSO, it leads only to bitterness and loneliness for the one choosing to stay in the past bitterness, and for unhappiness for that one, and all who dare to come near! It creates a nasty atmosphere that no one really wants.
But I am also resisting judgment of her – well first and foremost - because we are told NOT TO! BUT ALSO - because The Holy Spirit has to jerk ME up ever so often for "going there" in my mind. Sometimes I just hear stuff about my husband in my head, and think, THAT's NOT JESUS!
Stuff like, some of what this woman has said, "When God took that rib out of Adam to make Eve he must have punctured his heart!" Or, how about this one, "If men got the Authority in that Adam & Eve deal, then we women must have got all the brains!"
And we are tempted to think this way sometimes, because of behaviors, etc., of the opposite gender, especially if our husbands aren't living up to their full potential in Christ!!! Though I don't mind stating that my gender hasn't always exhibited that "total wisdom" reality if you ask me!
But anyway. As I was pondering some of the latest gleanings of being exposed to that bitter spirit, I heard The HOLY SPIRIT say to me.... "Well, We DID endow the Woman with a great percentage of the intellect – how else was she supposed to bless her husband?"
And then He began to reveal to me The Father's perfect design, in which we would each use our strengths, which should be totally submitted to The Spirit of God, to bless each other in every way, and none of it was to be used for selfish means of any kind! How good would marriage be?!
That just blew me away. I mean, it isn't new, nor is it rocket science! But it is so easy to forget! Right?! That ALL of our many gifts are not for just us!!! And IF we used them to bless more often than to judge, critique, harass and scold, we might be making more progress in our marriage relationships?!
If men really did, for example, "LOVE their wives as Christ did the Church ..." Which boils down to giving up HIS rights, ways and ideas to please and help HER!? For example, in physical intimacy, what if he got HER to climax BEFORE "getting HIS rocks off" and passing completely out?! THAT is just ONE example, but it is a big area of difficulty in many of the marriages I know of. Some women have rage issues - and have NO idea that a huge percentage of that is from sexual frustration, night after night!!!! And then they get blamed for the difficulties in their marriage because they act out in frustration, yell too much, or just act angry all the time!
And what if women really did seek to handle things in such a way that didn't freak their husbands out? What if we did respect the design that God has put into them? Even if they aren't living up to it right now, maybe it would motivate them to do better by being less critical, and more patient, forgiving, or communicative?
Anyway. That's just what was rolling through my head as I was doing some necessary household stuff today. Thought I'd sit down and write it out before it got away.
Have a great day! Let's all try harder to BE who HE designed today! Maybe it will heal our relationships, and if FAMILY is healed, then it will go a long way toward healing our land.
For our GOOD and HIS Glory!
SCD
9/7/22