November 11 2016
6
11
/

11
/

November
/

2016
13:06
I am not back peddling here, BUT,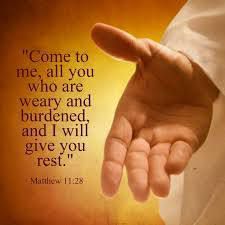 I have to say that I think an adjustment (to yesterday's mile long rant on the current events) is in order. Please note that I didn't say "apology", because that would involve a repenting of what I said. And I can not do that. I am not sorry for stating my observations on the situation! However, I DO need to add to what I said, because I stopped short of the whole Truth. And honestly, the Spirit of YEHOVAH wants to lead us ALL into ALL the Truth! And He insists on us following Him – because it is a lot of half-truths that have gotten us into this sticky-wicket, in which we find ourselves today - wherein a lot of people's hearts are "failing them because of fear"!
I readily admit that I am not personally experiencing this particular fear, and so I do not understand the fear! I confess that I am utterly mystified at this epidemic emotional breakdown which has occurred, over a temporary disappointment in leadership. And I also admit that I am more than a little annoyed at some of the ways that fear and disappointment are being expressed! I have never before watched as so many adults acting in ways that are prepubescent! Which will, of course freak out all the younger ones, and make them believe that the bloody world is about to end! So yes. I am somewhat stymied at this unsettling phenomena!
However - even more than that - my heart is breaking for them! When you get right down to the Truth of the matter ALL fear can be unreasonable, and most of the time what we fear is usually unfounded. I mean, of course there are things that are worthy of real fear, there are things which threaten our safety, sanity and well-being! But our response to those things is often out of proportion to the threat! And contrary to the social media blitz to the contrary, I am convince that this is one of those times! Especially if we claim to believe that we have a God who LOVES us, and whose will is bent in our best interest!
However – I do not say any of that to invalidate what people are feeling! I am hoping to allay those fears with some LIGHT! The things which threaten in the darkness ALWAYS seem BIGGER than they are!!!!
Fears always seem ridiculous to those who see no reason to be afraid! Women who have not been hurt by men – if those people do indeed exist – do not fear men! Men who have not been disappointed by their dads grow up more self confident! But in a whole nation where family has been decimated and very few relationships work like God intended them to – we have a nation of fearful people who live by their challenged, under-developed emotions! There is no possibility of reasoning in that equation. So if I am going to apologize for anything it might be trying to reason with the unreasonable!
And, while I may not "get" the stated, surface reasons behind this behavior – I DO get the deeper emotional ones! I've lived in just that kind of hell for years! Seeing issues which didn't exist, and making issues many times, because I imagined and spoke them into existence, by my own dysfunction! Oy! Why would anyone do that sort of thing? BROKENNESS! Emotional break down comes from a lack of basic security. A LOVE failure has caused this epidemic panic attack!
And though I indict myself somewhat when I keep saying this, please know that I have repented where I need to, and I am continuing to seek the help of Yehovah to fix what is out of order in myself – BUT – I have to say – AGAIN – that most of this conundrum is happening because by and large the CHURCH has failed. It has failed to support and teach family relationships. It has failed to teach people how to LOVE God and each other properly! It has failed to uphold His boundaries – in which people can feel safe, loved and blessed! It has failed to lead people into His Spirit, so that HIS character can be developed in us!
It has taught, lived and practiced the ways of the fallen world, while placing a thin veneer of Scriptural white wash over it – so that most people have NO idea how to thrive in this fallen planet. They have not been given the tools, the weapons, nor the Character required to survive here! And so they suffer needlessly when there is a Champion, suited up to defend their cause!!!! Yeshua lived, suffered, died and conquered death hell and the GRAVE to help US!!! GOD is here! And He is SO ready to stand up for us!
The enemy of our souls, however, will always malign God! According to him God is always the problem! According to the liberals and the media God is the problem! So the people now have no where to go! The ones who have effectively supplanted God, and put themselves in His place in these peoples lives has fallen! And now in whom do they place their trust! Our challenge as HIS people is not to help the enemy trash God by failing to act properly on His behalf! Our challenge is to LOVE in, and through, the dark nights of soulish hell, (and yes, find grace even for ridiculously out of proportion emotional fit throwing) and to bring HIS PEACE to the STORM that is raging outside – or inside as the case may be – our dwellings! WE are HIS representatives! WE are His arms to hug and His Hands to reach out and His MOUTH to comfort!!!! And I whole-heartedly suggest that we get to it!
If we lack wisdom – and we obviously DO – then we are instructed to seek God, and His Spirit will readily give us a down-load!
Yes. Okay. I get it. Some people are being spoiled brats and just pitching a fit because they can. No doubt. But what is being too easily dismissed here, is that there are some people who are genuinely hurting, confused, bewildered, etc.! And they do not need to be lumped in with the crowd of rebel-rousers who work for the sorry devil! And I know, from too much personal experience, that reason and pep talks will not help in those situations, where people have lost reason due to fears that are VERY real to THEM! They don't need information YET. They need compassion. And it is our job to give it to them!
If that rubs you the wrong way, then you need to go spend some time with the Holy sandpaper! We are called first and foremost to LOVE. Yes. Sometimes Yeshua did call names and turn over tables! But there were those OTHER times, when He quietly ran the religious oppressors away from convicted Whores too – and then comforted them! And His comfort changed their lives in a way that the religious goody-goodies could never have done! His comfort sends shame and confusion packing! HIS comfort cleanses the soul of the dark horses upon which fear rode in!
So we have a choice here. Are we going to continue just being religious goody-goodies – or are we going to grow some compassion and be the heart, hands, mouth and feet of our YESHUA (a.k.a. Jesus)? Can't want to? Then suck it up buttercup – it is time to Repent! Because – as I frequently remind myself and my kids – We are NOT doing "Wants" today! We – who have signed on as His Talidim (Disciples) are no longer our own, we are bought with a price! He doesn't want us to pay Him back! But it is time we began to pay it forward!
Shalom Haverim!