July 31 2016
1
31
/

07
/

July
/

2016
15:55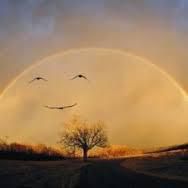 Conversations in my head,
before I can get out of bed;
Often they begin in rhyme,
some redundant, some sublime!
The purpose, of this mischievous bard
who draws me forth from sleep so hard...
..."Awakening me as one being taught",
the Spirit of the One who bought....
….and paid for me to now walk free,
begins at dawn, instructing me!
I listen in wonder, of what God has said,
or what He wants from all I've read;
Encouragement or stout correction,
determined to achieve perfection...
…that this once shattered, all broken soul,
assuredly, soon, will be all whole!
And, so, begins the early dawn,
the sun and I, together, yawn.
We welcome in another day,
in the excellent company of The Way!
Who's The Life, and Truth, The Living Word,
what privilege, to attend my LORD!
His presence, such a tonic sweet,
such a privilege to sit at His dear feet!
At times I "sleep in", needing extra rest,
but I find that morning's really best;
Since listening is easier when the world's asleep,
there's time to wonder, time to weep...
….Time for healing, time for awe,
before the urgent begins to paw...
….And claw, my ever busy brain,
my strength and energy to drain!
You'll never miss that lost repose,
but will gain wisdom, heaven knows!
So Chavarim, don't sleep for sorrow,
nor put off Worship for tomorrow;
Get up and seek your Precious Lord,
make time to soak in His Good Word!
The hours I've spent, to seek His face,
have also helped me find His grace!
So find His grace, dear friends of mine,
the early hours will refine...
...your lazy flesh to spirit strong,
as He intended all along!
Then strengthened, you'll be glad to take,
His anointing, and a difference make...
…To a hungry world, of starving souls,
just dreaming they could be made whole!
So, Happy SON Day Chavarim!
Get up, and spend some time with HIM!
You and the world will be glad you do,
For real! I'd never lie to you!
The Spirit's calling, will you hear?
Will you make time to just draw near?
Will you make time to just attend?
He's waiting, now, for you, my friend!
He's worthy of the time you give,
He's who you need to really live!
Shavuah Tov! The Sun's a'gleam,
Happy SON Day, Chavarim!
SCD
7/31/16